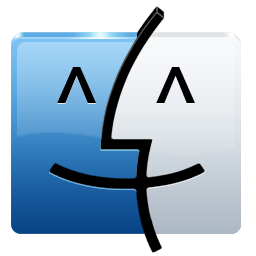 I normally extremely dislike when things are spelled phonetically when there's a traditional spelling. Things like "Kidz Konnection," bug the
crap
out of me, so I was non-plussed when I randomly found the app called "XtraFinder." I was hesitant because I'm actually pretty crunched for time at this point in the semester (four exams in the next seven days - Autonomic Pharm Drugs this morning, Clinical Skills Friday, Radiology Tuesday, Pharmacology again next Wednesday) and I didn't want to waste time looking into something called "XtraFinder."
This taught me to not judge something based on its having a ridiculous name.
XtraFinder
is the answer to every single one of the pet peeves I've built while using Mac OS X Finder over the past several years. It came out at the beginning of LAST MONTH, and it does wonders for the user experience in Finder. So much so that I felt it worth my time to quickly write about. And it's FREE! Not temporarily free. COMPLETELY FREE. Amazingness. Some of the features:
- Copy AND PASTE
- Autosize columns in finder windows
- TABBED FINDER WINDOWS
- Hot-keyable actions
- Press Return to open selected item
- Press Delete to go back to previous folder/location
- Ability to show hidden items
- Ability to copy paths!
- Display folder item counts in the "Size" column when in list view - so no more guessing about whether something's still in a folder!
- Much, much more...
Seriously, if you're on a Mac, check it out for a supreme boost in convenience and customizability:
I promise, the next post will be much more relevant to my experience moving through med school, but this was too good to pass up...